---
REPORTING SUSPICIOUS ACTIVITY
---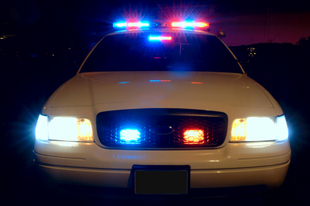 REPORT SUSPICIOUS ACTIVITY IMMEDIATELY AND READ THE TIPS BELOW

"HELP US HELP YOU"

The Moonachie Police Department investigates many reports of suspicious activity. While our dispatchers will ask you for identification information, which aids us in investigating your report, responding officers will never reveal where the report originated - meaning, you will always remain anonymous. So please, do not hesitate to call, even if you lack specific information as to why you feel people or vehicles are suspicious. After all, it is your community and we count on you to share the responsibility in keeping it safe.


Many times these reports are "unfounded" - either the people or vehicles have left the area and/or after investigation it turns out that no criminal actions have taken place or there has been a misunderstanding. However, there have also been times when the report of suspicious activity from residents and passers by have led directly to the apprehension of offenders (people involved in criminal activities). When you call the police department try as best you can to provide:

---
TIPS
REPORTING SUSPICIOUS PEOPLE
NEVER APPROACH ANYONE YOU CONSIDER SUSPICIOUS.

1. How many people ? Where are they ? Which direction are they going ?
2. Descriptive Information ( race, clothing, hair, etc. )
3. Exactly what are they doing ? why do you feel they are suspicious ?

REPORTING SUSPICIOUS VEHICLES
NEVER APPROACH SUSPICIOUS VEHICLES

1. How many vehicles ?
2. Occupied or unoccupied ? How many people ? Descriptions ?
3. Where is the vehicle ? Why do you feel it is suspicious ?
4. Which direction did the vehicle go after suspicious activity ?

The dispatcher will likely keep you on the line until officers arrive - so try, as best you can, to keep the dispatcher updated as to what you are observing.

We appreciate your cooperation. Remember, Never hesitate to report suspicious activity.